Conveyor Systems
We manufacture conveyor systems for your material handling needs.
Conveyor types
Roller Conveyors
Chain Conveyors
Transfer & Turntable Conveyors
Vertical Conveyors & Lifting Systems
Gravity Conveyors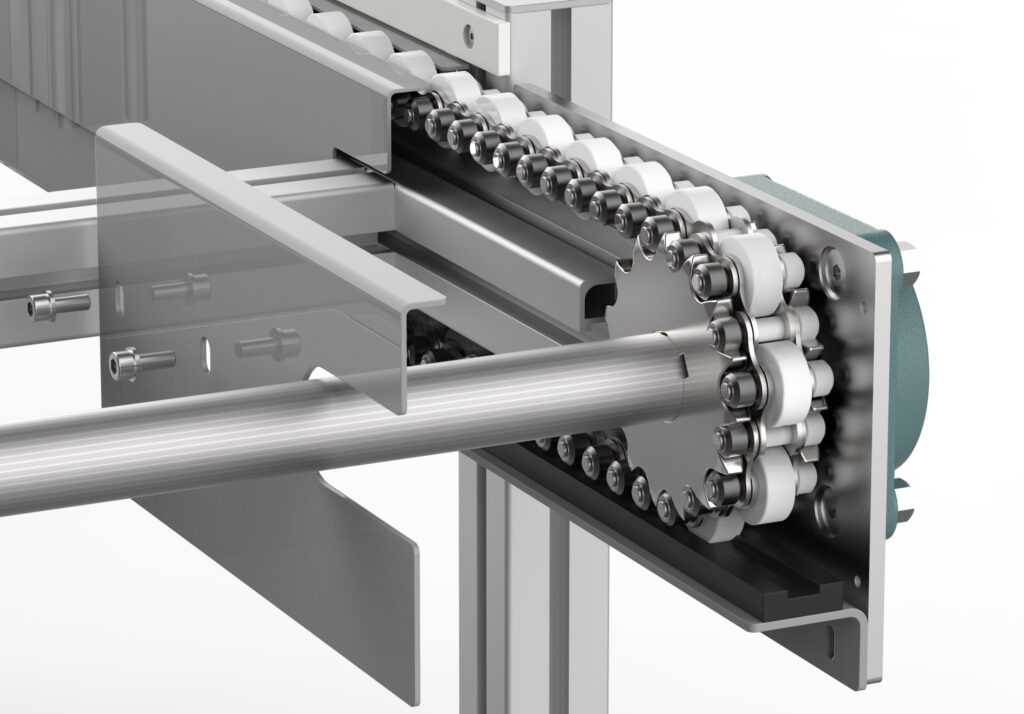 Pallet Conveyors
Conveyor systems for transporting wooden pallets. 
Standard modules – designed to be most cost effective at standard pallet sizes (EPAL) but possible to customize to various sizes.
Space saving solution – to reduce the overall size of conveyor modules, motors are located below or within conveyor frame
Quick installation – modules are fully pre-assembled and tested to minimize installation time.
Easy maintenance – all conveyor modules are easy to maintain.
Solution that lasts for years – all our conveyors have a 2-year warranty.
OPEN CATALOGUE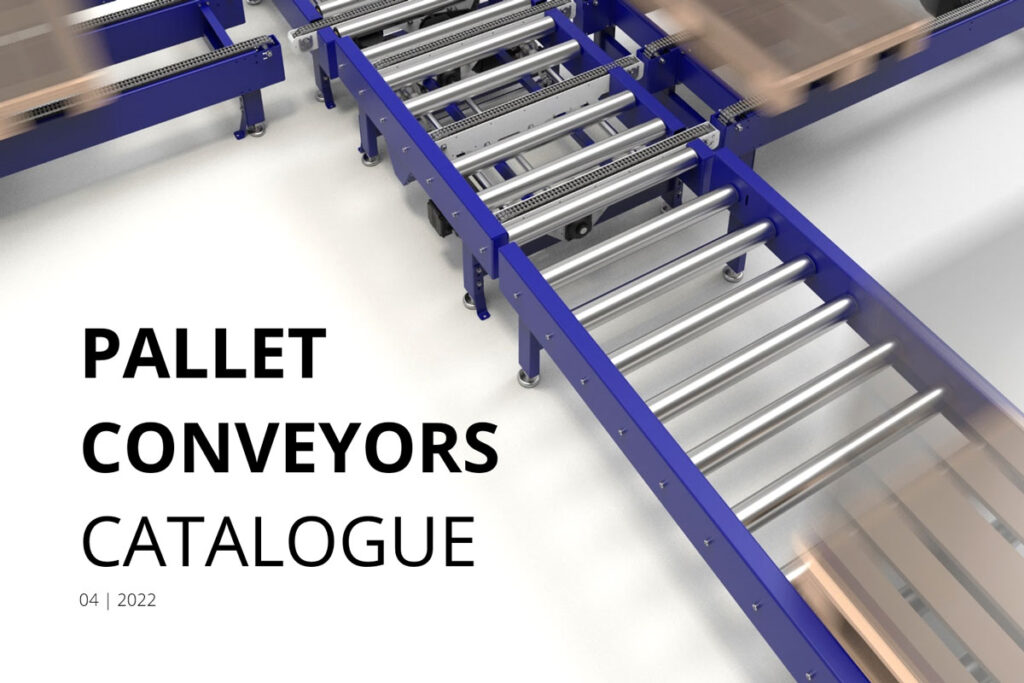 Workpiece Conveyors
Conveyor systems for workpiece transport in manufacturing processes. 
Product transer systems
Workpiece carrier transport solutions
Roller, belt and chain conveyor systems
Additional functions like

buffering, sorting, stacking, weighing,
product identification, marking or monitoring.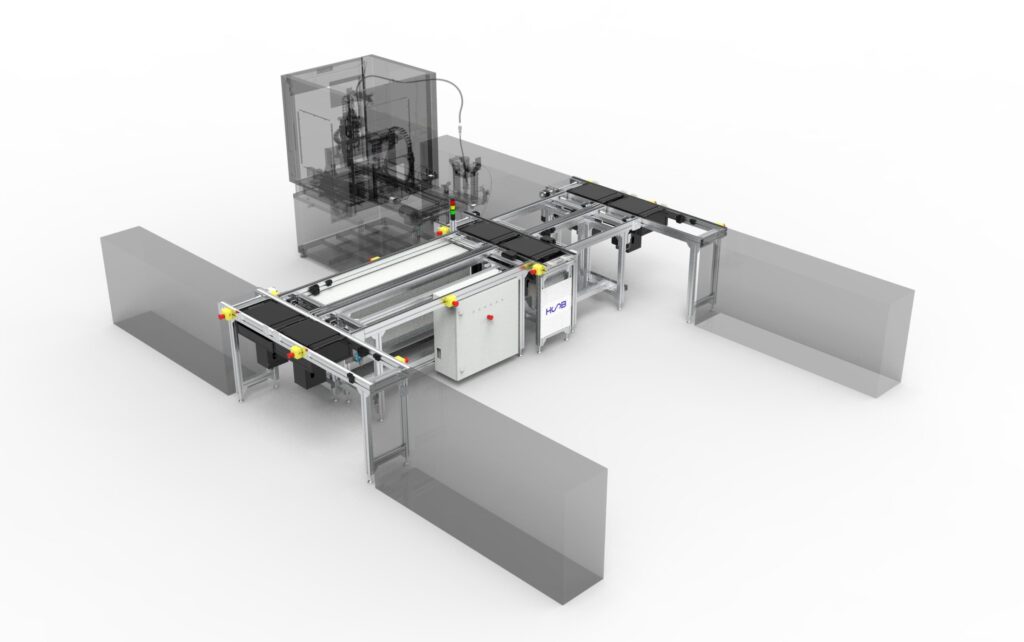 Assembly & Test System with Rotary Indexing Tables
Aumotive safety equipment is an area that must meet highest quality standards at all times. Hoob delivered automated assembly and testing system to one of world`s top automotive players producing safety components to passenger cars.
Automated Assembly Line for Consumer Electronics
We installed a fully automated production line based on rotary index machine for consumer electronics product. The production line includes an automatic material feeding solution, assembly system, quality control module and a packaging line.
References
Stories of our customers.
HOOB is a reliable partner for every production company. With us, you can be sure that, until the end of the final project and beyond, we will think with the customer and be ready to further develop automation and robotics solutions.
Why choose Hoob as a partner?
World class reference
Our customers are world`s top players in electronics, telecom, automotive and medical sector.
Turnkey systems
We deliver complete and tested systems to allow smooth start up at your factory.
We help to grow your business
Our goal is to find a suitable automation level that returns your investment at excpected time.
Professional team
Strong feedback from customers about professional engineering and project management team.
Warranty & Technical support
All our systems come with a warranty and technical support for maintenance, updates and spare parts.