Pallet Turntable Conveyor
The turntable conveyor is designed for changing of direction of pallet or turning the pallet between 0° to 270° degrees.
Conveyor can be ordered to suit EUR (EPAL) and other industrial pallet sizes.
The turning motion is realized by electrical drive connected directly to the turntable assembly.
Roller conveyor module has single motor and uses chain drive for all rollers.
Conveyor module comes with adjustable feet (+/- 50mm) and floor mounts to compensate for irregularities of ground.
The chain tensioning system is designed for easy re-tensioning of the precision roller chain.
Accessories like sensors, pneumatic pushers, end stoppers are available.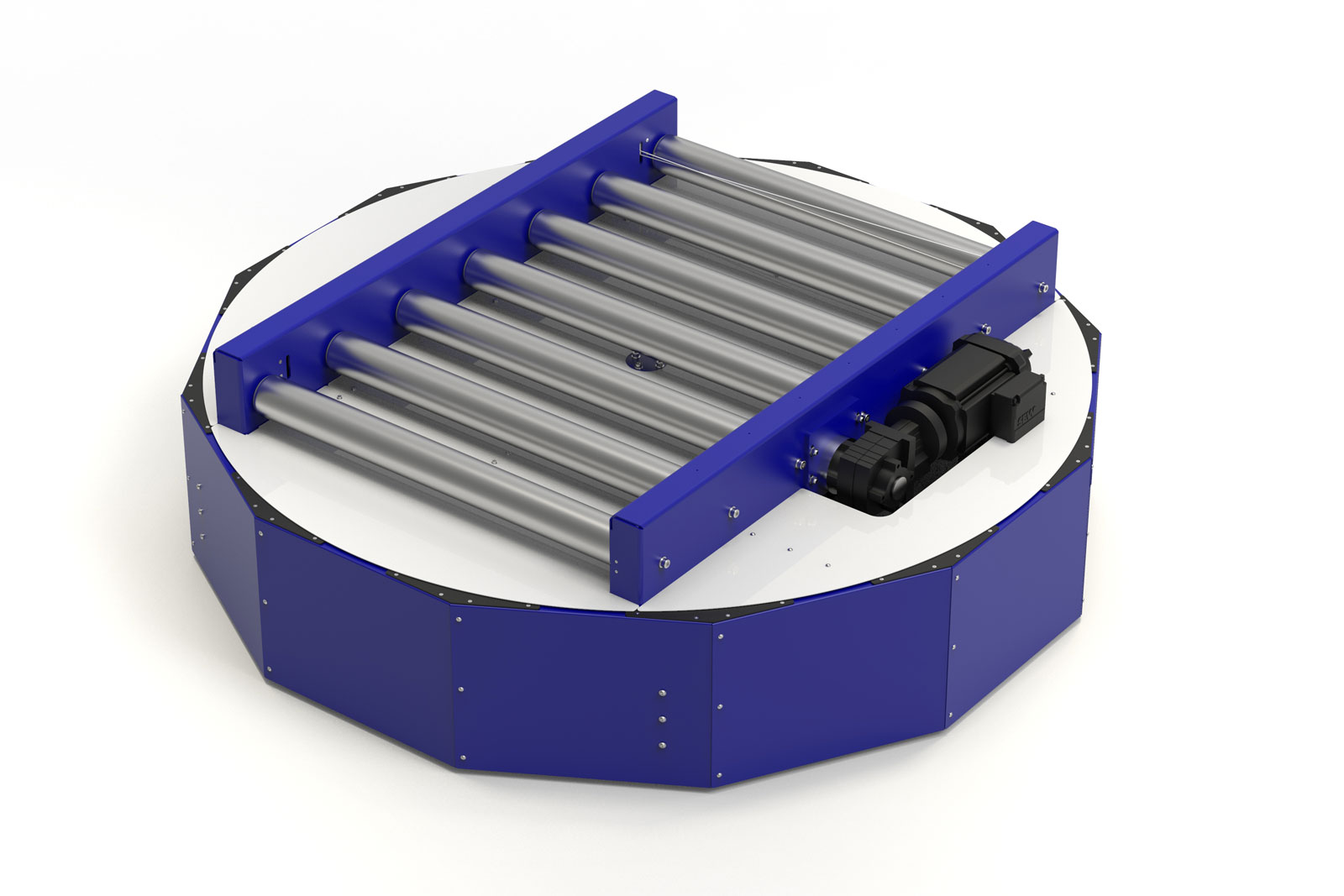 Technical specifications
Check out the technical information and dimensions of the conveyors in the product catalog.
The pallet handling product line includes the necessary modules for the automated handling of pallets in factories and warehouses and to provide a complete palletizing solution.
Read more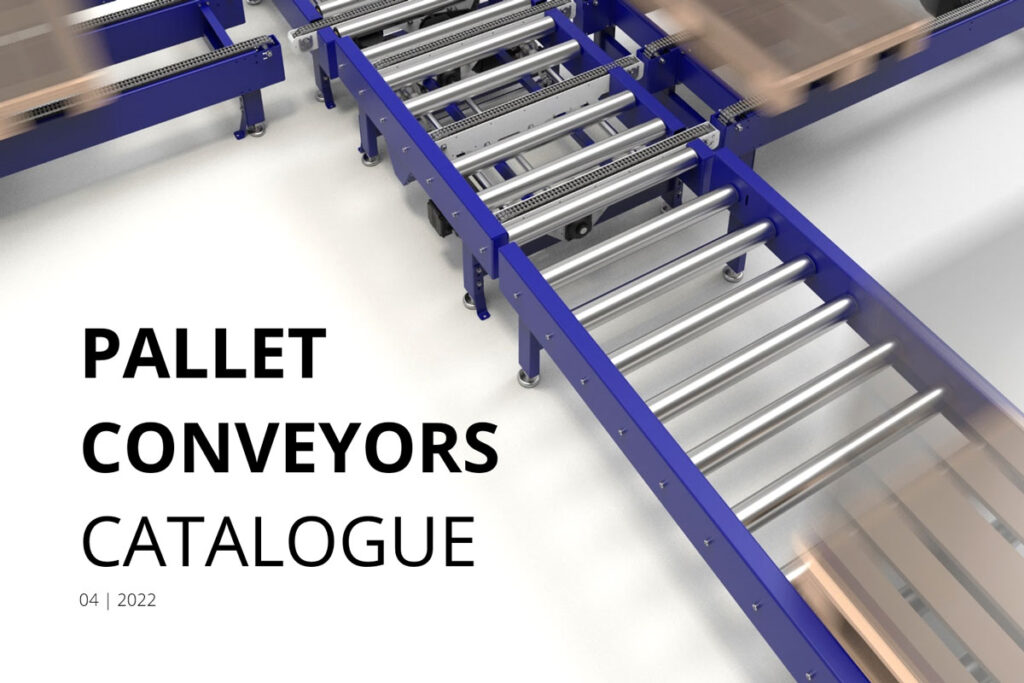 Standard modules. The modules are designed to be most cost effective at standard pallet sizes (EPAL). The standard conveyor modules are aimed at EUR pallets in sizes 800x1200mm and with a payload up to 1500kg.
Customization possibilities. It is possible to order custom sizes of the modules to match various applications and usage purposes. All the products are designed to be modular, so later changes and extensions are easy to handle.
Space saving solution. To reduce the overall size of conveyor modules, motors are located below or within conveyor frame. The standard conveyor solution, combining various modules, is installed at a height of 400 millimetres, making it very easy to insert and remove the pallets using a forklift truck.
Quick installation. The modules are fully pre-assembled and tested to minimize installation time. All conveyors come with height adjustable floor mounts to make the installation process easy.
Easy maintenance. All conveyor modules are easy to maintain. Drives chain tensioning and lubrication is easily accessible. All conveyors come with a maintenance schedule and spare part list.
Solution that lasts for years. All our conveyors have a 2-year warranty. We never leave the customer alone with any concerns that may arise during use. After-sales support and upgrades are an integral part of our service.