Mobile Robots
We offer turnkey solutions for the integration of mobile robots for industrial tasks. We offer technical solutions for improving mobile robots and automating material loading.
Our mobile robot solutions focus on tasks in factories and production. When developing machine control systems, we offer solutions that support the goal of industry 4.0 – an efficiently managed supply chain that enables personalised production.
We are an open integrator and offer solutions for integrating different mobile robots: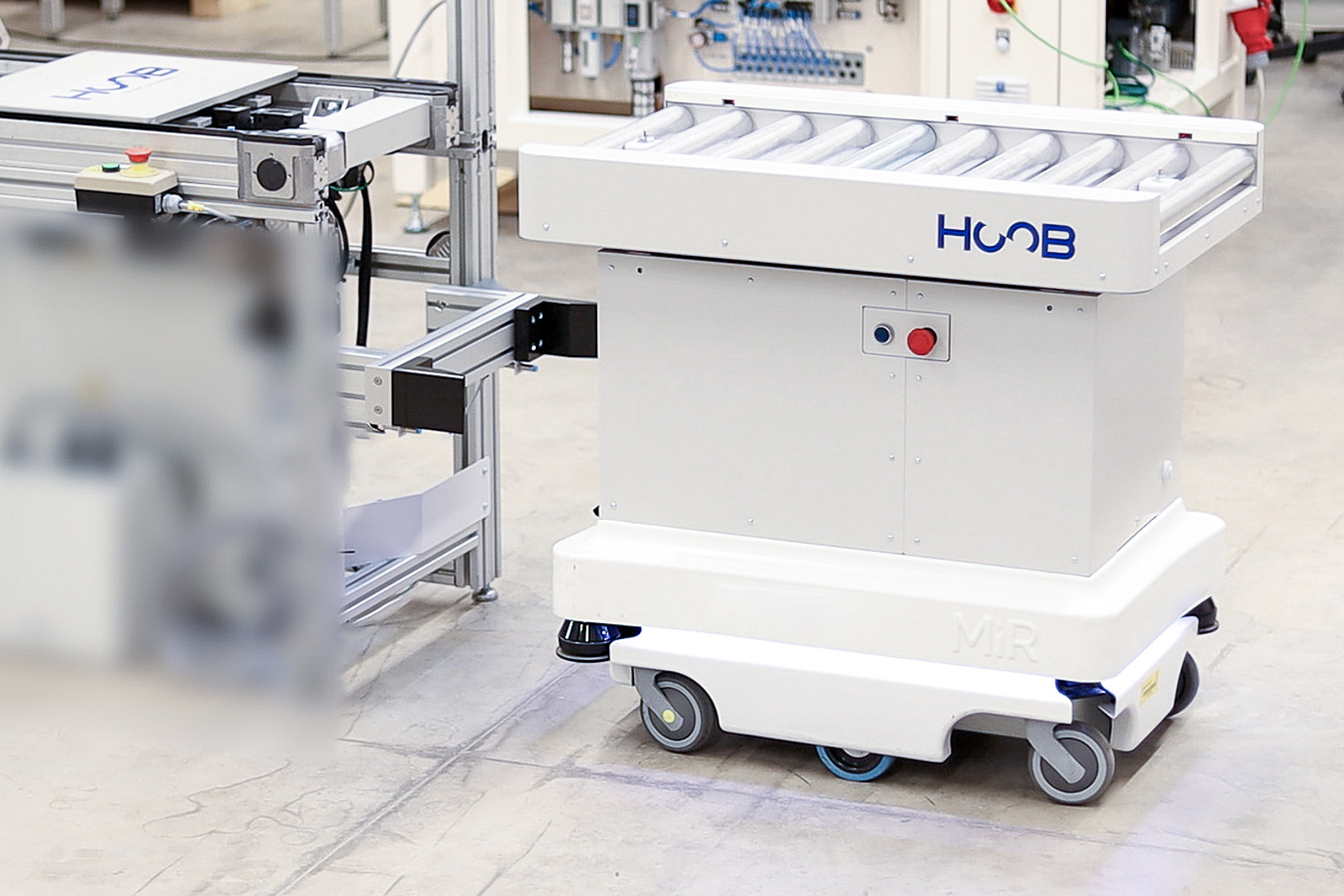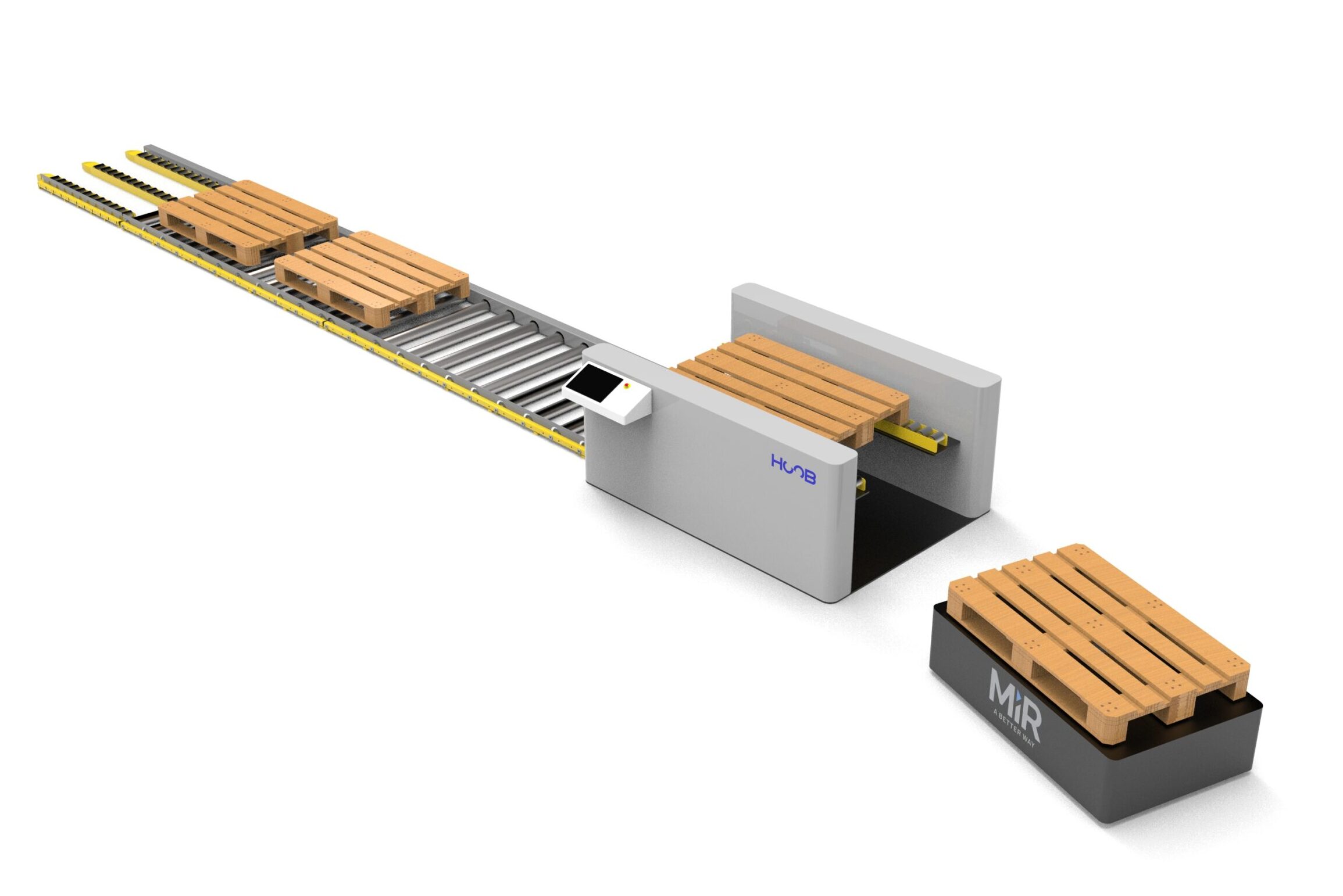 How to use mobile robots in industry?
Transportation of materials or components from a warehouse to a production line
Transportation of euro pallets
Between the production stages of product transportations
Transportation of finished products to a packaging area or warehouse
Moving production or transport trolleys long distances
As a replacement for long conveyors
Transportation tasks with a load capacity of up to 1000 kg
Special solutions for mobile robots
Conveyors
Frames and shelves
Towing hooks for trolleys
Lifts and lifting platforms
Connectivity solutions and integration
Material charging stations
Automatic loading of material to the mobile robot
Fully automatic material loading and unloading

Transportation of components from the warehouse to the production line
Service of automatic lines
Moving material between production steps
Sending finished material for delivery
Material transportation within the warehouse

Automation of communications between mobile robot and workstation
Manual loading of material to a mobile robot
Automatic robot locking at the charging station
Semi – automatic processes for loading and unloading material
Ergonomic solutions for the manual removal of material from the robot
Placing magazines and trays on the robot over taxiways or ball supports
References
Stories of our customers.
HOOB is a reliable partner for every production company. With us, you can be sure that, until the end of the final project and beyond, we will think with the customer and be ready to further develop automation and robotics solutions.