ASSEMBLY SYSTEMS
Manual Assembly Workstations
We make manual assembly workstations for factories and industrial sector.
Solutions

Assembly Workstations & Fixtures – complete assembly stations and fixtures, semi-automated and manual.
Screwing Stations – integration of screwing equipment to assembly process (screw feeders, presenters, masks, screw drivers)
Pressing Stations – solutions for pressfit assembly processes (servo presses, hydraulic presses, pneumatic presses)
Customized Workbenches & Trolleys – special workspace solutions for stationary and flexible setups.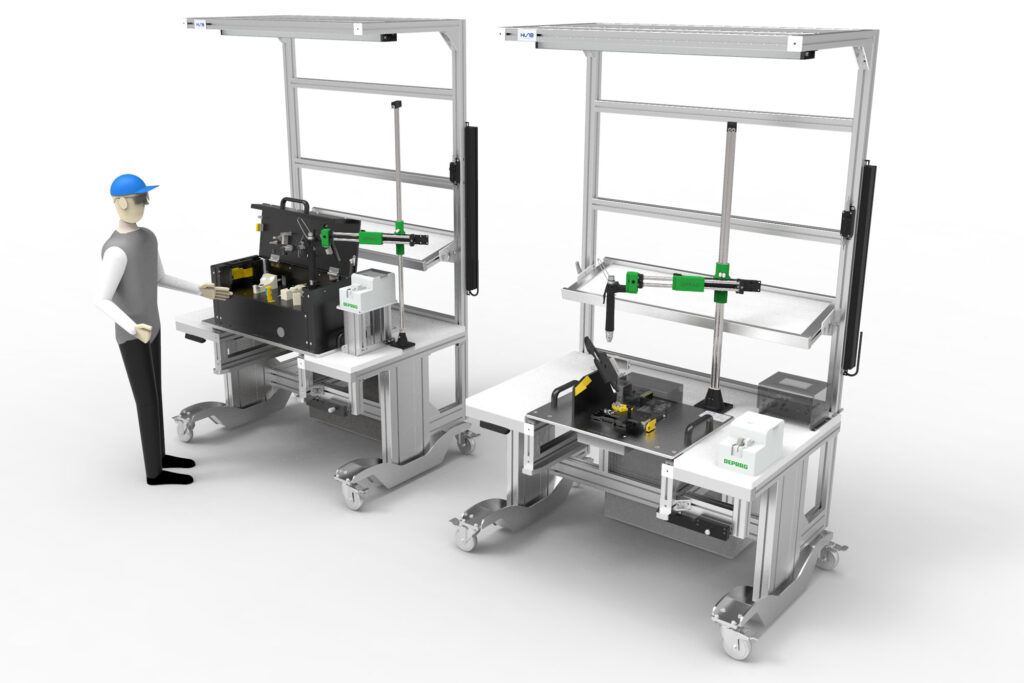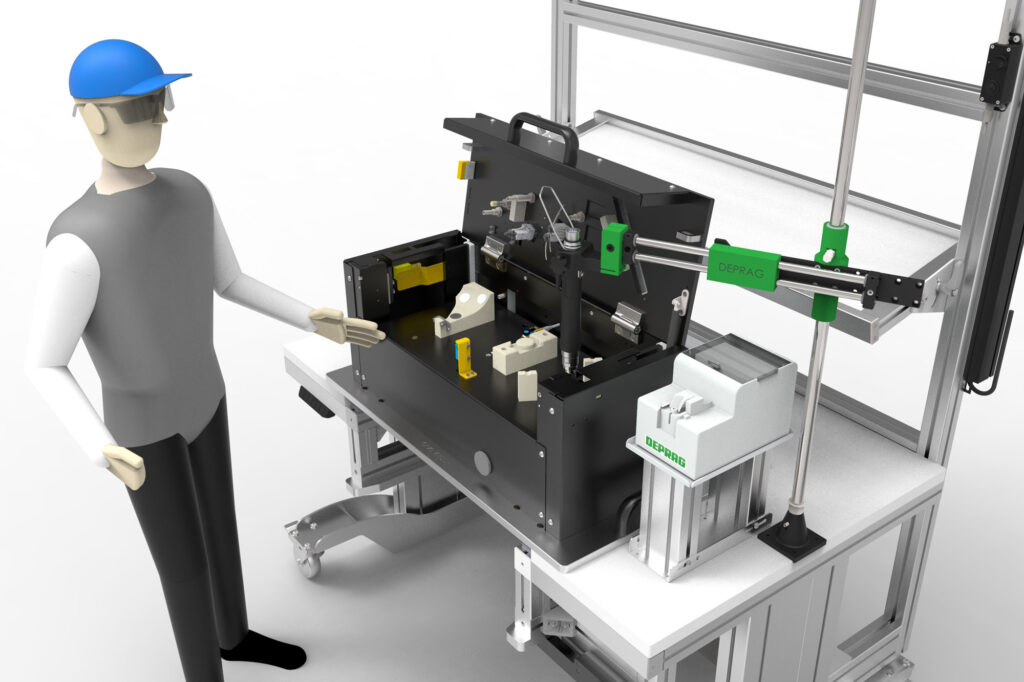 Main functions
Workpiece positioning – rotatating, turning, tilting solutions for moving the workpiece into a comfortable position for assembly.
Poka Yoke design – method used in our workstations to prevent operator errors by eliminating the possibility to make mistakes.
Control of work process – work sequence can be defined in the algorithm of control system to establish a stable process.
Integrated quality control – quality control checks can be implemented in the software of the workstation as final or middle steps in assembly process.
Production data sharing – information about work process, quality results and other product data can be shared to the factory database (for example by OPC UA).
Ergonomics & Safety
Ergonomic and safe – safe and healthy working equipment for operators.
Clear workarea – we ensure that all needed work elements are within close reach and lean (5S).
Height adjustable – electrically height adjustable stations are used to provide correct working levels.
Correct lighting – dimmable work light are used to provide correct light intensity for operations.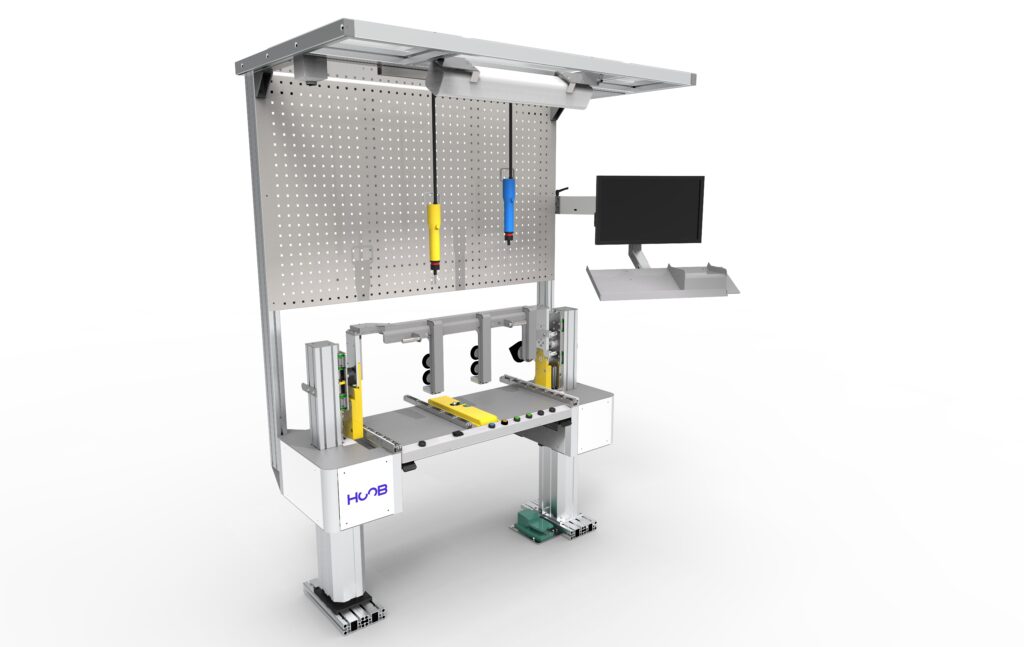 CUSTOMER REFERENCE
Screwing Station for Electronics Control Unit
We designed, manufactured and commisioned a Screwing Station for Automotive Electronics Control Unit assembly process.
Read more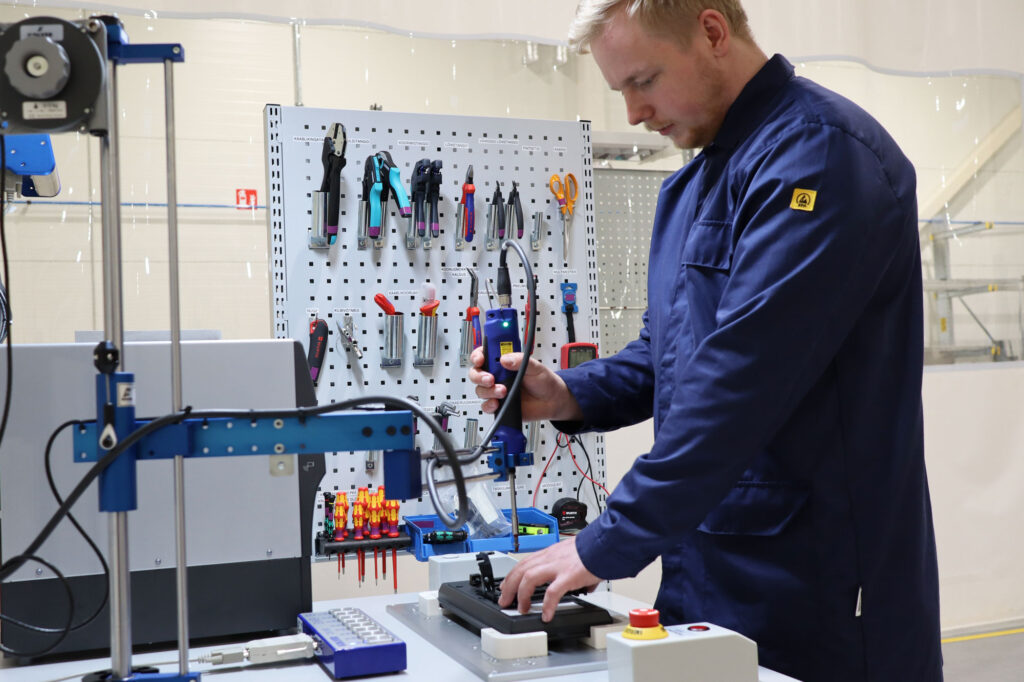 CUSTOMER REFERENCE
Manual Assembly and Screwing Workstation
We delivered a Manual Assembly and Screwing Workstation to automotive customer.
Read more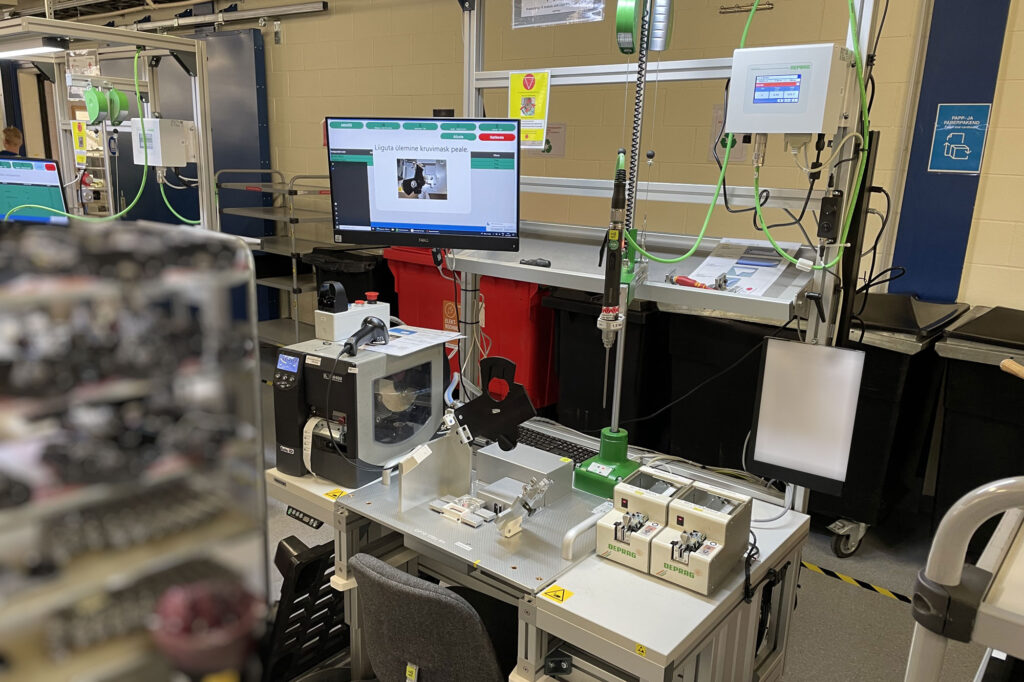 CUSTOMER REFERENCE
Manual Assembly Workstation for Capacitor Pack
We designed, manufactured and installed an Assembly Workstation for Capacitor Pack.
Read more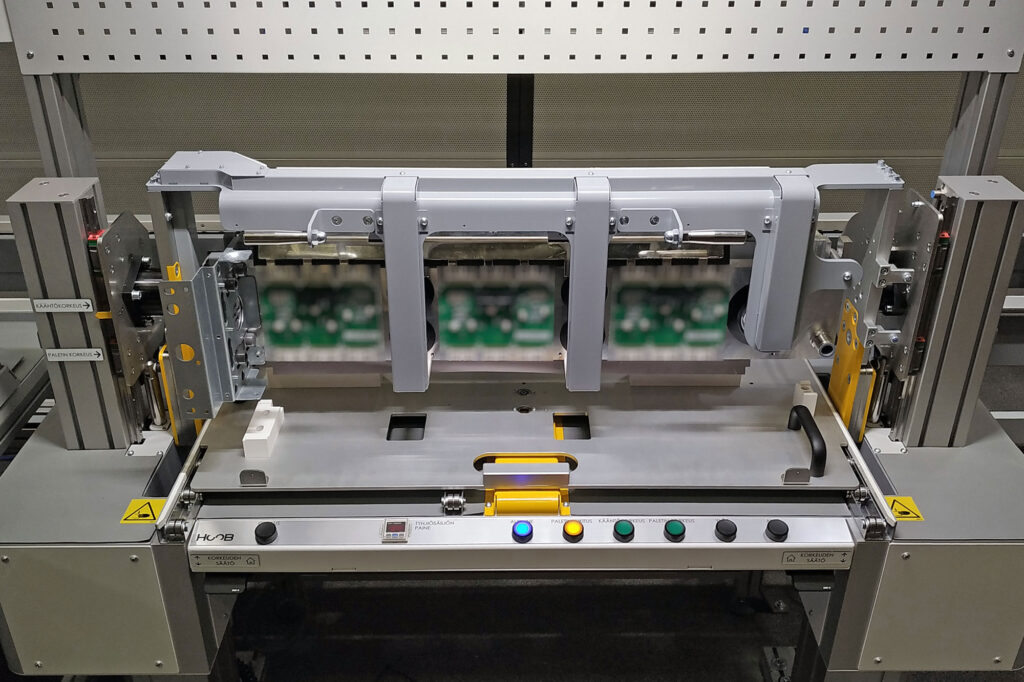 Why choose Hoob as a partner?
References
Stories of our customers.
HOOB is a reliable partner for every production company. With us, you can be sure that, until the end of the final project and beyond, we will think with the customer and be ready to further develop automation and robotics solutions.